Watermelon and Apetina salad
See video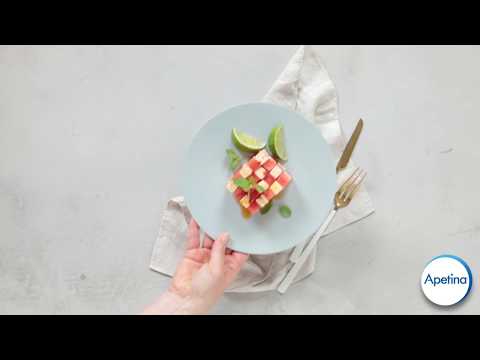 Ingredients
1 watermelon in small dices
lime zest and juice
mint
Twist
The spicy cheese cubes balances the sweet watermelon perfectly.
Serving
Enjoy as an appetiser or refreshing side dish for your summer meals.
Watermelon and white cheese truly is a match made in heaven for those warm summerdays. Try it today as a refreshing appetiser or side dish.
Mix equal amounts of watermelon and Apetina cheese with lime zest, juice and chopped mint leaves. Assemble, then serve.